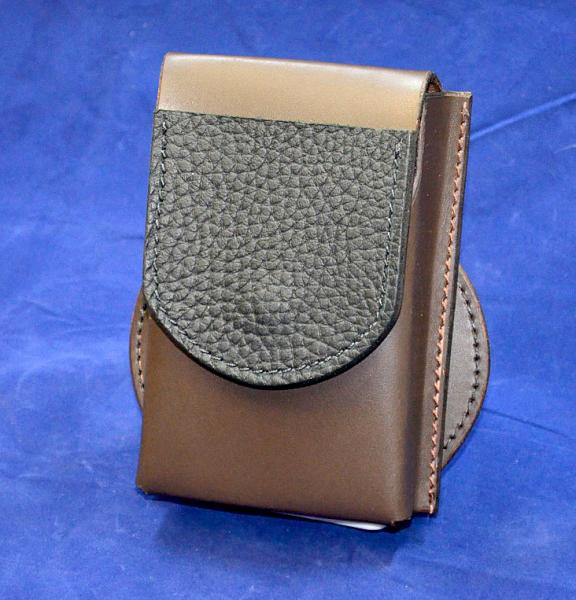 Here's a way to carry a compact pistol openly and easily -- Our Hide in Plain Sight holster or HIPSter. Available in horizontal or vertical models, the HIPSter look like a case for a PDA or tablet, but conceals your favorite compact to sub-compact pistol.
They're individually made to order of top-quality full-grain leathers and can feature exotic inlays on request. Flap closure is by magnetic catch, snap or velcro, whichever you prefer.
It has threaded studs anchored by a steel band that mean you can mount it via a paddle, or from a belt loop, or any other way that suits your fancy. It's a great solution for men who want to tuck their shirts in, but hate IWBs, or women who don't wear belts at all. We've even mounted them to wheel chairs for the mobility impaired.
Available in three sizes. Prices depend on options, but typical configurations are around $100. Please call or email us (321-537-4784, tom@malabargunleather.com) to order and discuss options.