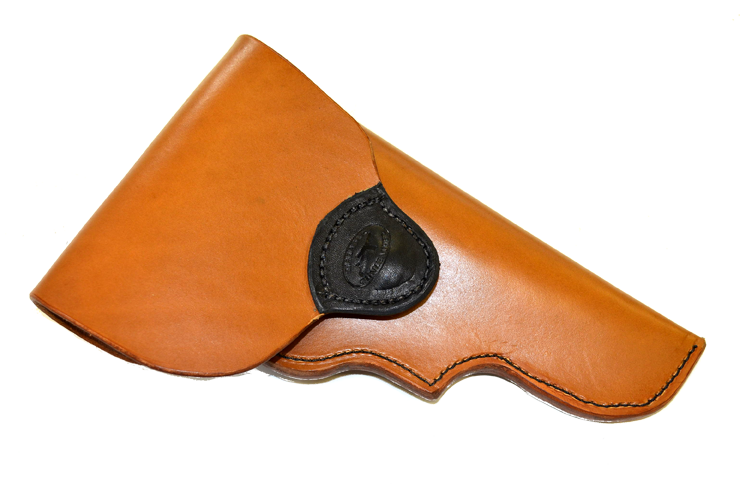 There's a lot to be said for a fine, full-flap holster: It offers unparalleled protection in the field from rain and brush, keeps your sidearm secure on your belt, no matter what, and can even serve as a case for transport to the range. 
These holsters can be made from a variety of fine leathers, eitiher lined or unlined, and can be made for virtually any pistol (if we can get the pistol to make a pattern).
This holsters features:
-- full-flap protection secured by a military grade, one-way Pull-the-Dot snap.
-- heavy welted construction for better fit.
-- fully burnished edges
-- a mounting plate that can be adapted to chest rigs, drops legs, etc.
Pricing: Unlined, 11-ounce bridle leather, $80; Lined, 10-ounce black or tan pebble-grain chrome-tan leather, $95.