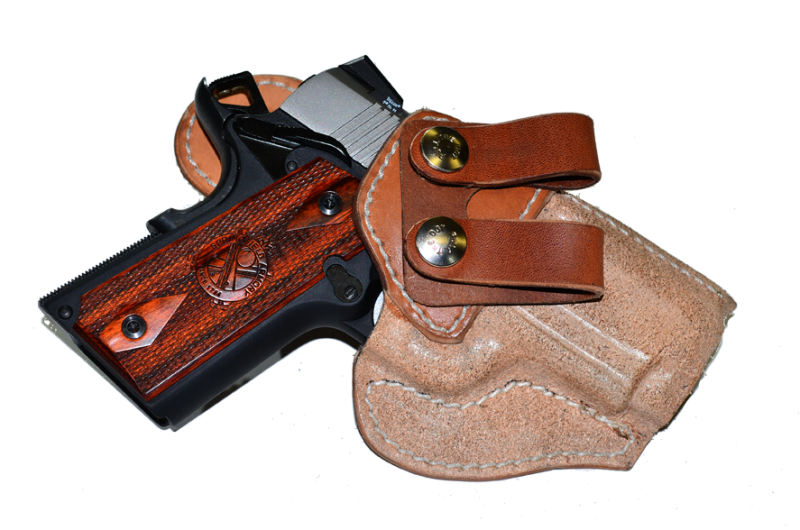 This is our version of the classic Summer Special Inside-the-Waistband holster. This is a minimalist design that has less bulk, to help keep you cooler when it's hot out -- an important consideration in Florida, where it's always summer.  These can be made for most small to mid-sized pistols.
This holster features:
-- lightweight construction for less bulk.
-- a molded-in sight track.
-- a steel band in the throat for adjustable retention and easy reholstering.
-- a leather guard to keep the hammer and spur from biting into your side.
-- instant mounting and dismounting from the waistband using replaceable leather straps.
-- a deep ride inside the waistband that hides your pistol from prying eyes.
-- an open cut to ensure that you can get a proper, complete grip right from the start.
-- custom molded to fit the specific model of gun like a glove.
-- replaceable leather straps that lock the holster to yout belt with military grade one-way snaps.
The standard cut of this holster is for a 1.5" belt.  If you intend to wear it with a different size belt, please let us know.  Remember: If you're going to wear an IWB holster, you need to have your belt and pants 1-2" wider  to accommodate the extra bulk. 
This holster can be made with cant or a straight drop.
Pricing: $85 in black, russet or natural cowhide; $95 in natural tan horsehide.