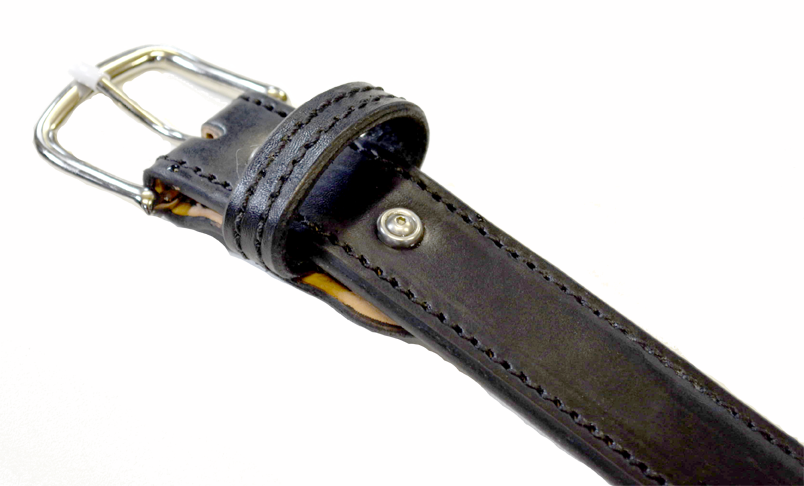 These are the most rigid, durable CCW belts you will find, anywhere. They are well over 1/4" thick, with the tongue thinned for easy buckling.
The top is a 14-ounce layer of bridle leather, which is a waxy, weather-resistant cowhide developed for horse tack. The bottom layer is 12-ounce vegetable tanned cowhide. Because the color is added-in during the tanning process, it's deep and colorfast. They won't stain your clothing and scratches on;t show white underneath.
Natural horsehide may be available on request.
Buckles are available in heavy-gauge solid brass or nickle-plate. They are attached to the belt by a pair of stainless steel screws that fit into threaded inserts. Your own buckle can easily be swapped out.
Standard belts are punched with five holes, one-inch apart. To get a correctly-sized belt, take a belt you currently wear and measure it from the knuckle (where the buckle attaches) to the hole that you currently use.
Pricing:
1.5" three-layer belt in black or brown bridle leather, up to 49," $90
1.5" three-layer belt in black or brown bridle leather, 50" to 59," $100
1.5" three-layer belt in natural horsehide, up to 49," $110 if available
For embossing your name (Custom Made for John Doe) add $10.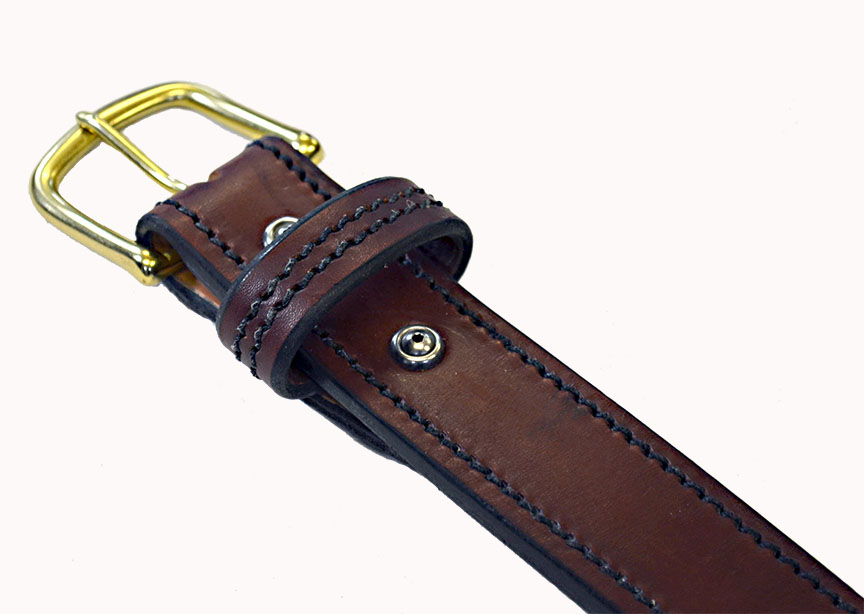 Product Picture: