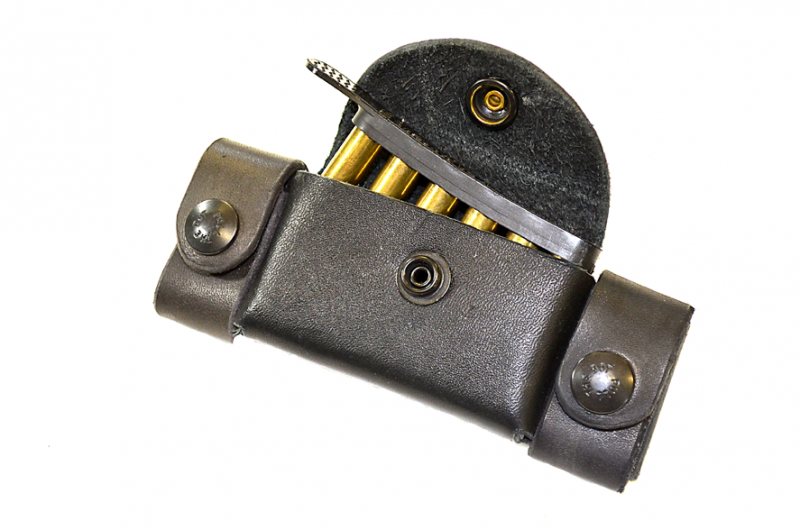 This is the slickest solution we've seen for stashing a speedstrip. Just pop the snap and grab the tab.  This pouch hugs the belt like a panda on a branch and mounts and dismounts instantly using military-grade Pull-theDot security snaps.
This pouch features:
- instant mounting and dismounting from the belt using replaceable leather straps.
-- military grade, Pull-the-Dot, one-way snaps.
-- construction from natural tan, russet or black Hermann Oak cowhide.
-- flat-backed, folded design that creates an extremely low-profile.
-- enough depth to hold six round of .357 Magnum.
-- a design that exposes the strip tab for rapid access.
Pricing: $35 in russet, natural or black drum-dyed Hermann Oak cowhide; $40 in natural tan horsehide.