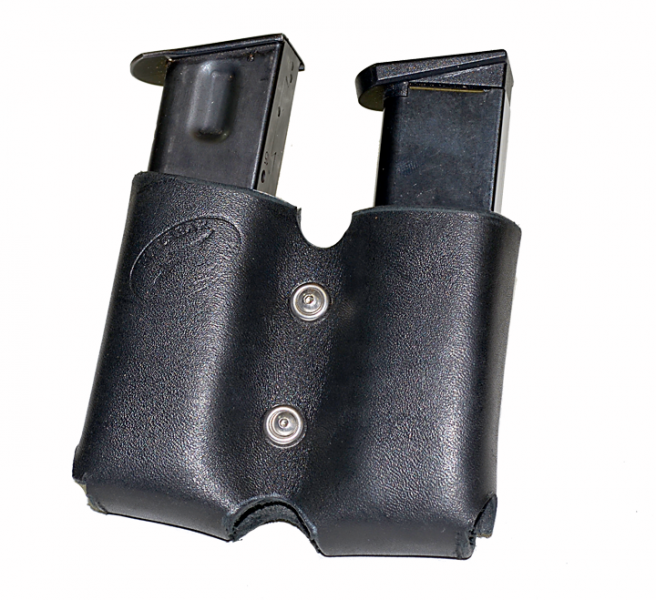 This is my favorite design for a mag pouch. It is folded and screwed together, rather than stitched like a pancake design.  It's not quite as concealable as the pancake design, but much more convenient. It snaps on and off your belt via a pair of military-grade, Pull-the-Dot, one-way security snaps.
This design features:
-- screw adjustable magazine tension
-- top quality leathers from Hermann Oak and Horween
-- quick mounting and dismounting
Pricing: $40 in black, russet or natural tan Hermann Oak Cowhide; $50 in natural tan horsehide.